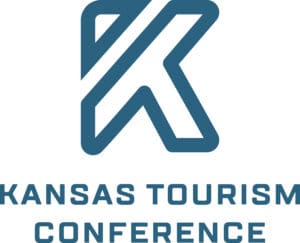 Get ready to celebrate the travel and tourism industry at the Kansas Tourism Conference in Dodge City, October 16-18, 2023. Be a part of the Kansas tourism industry's "don't miss" conference of the year. Registration is now open! Enjoy inspiring speakers, valuable educational information and fun networking opportunities. Kansas has so much travel and tourism talent and we can't wait for you to meet each other!
For more information, and to register, visit the Kansas Tourism Conference event page. Be sure to look around and see what this year's conference has to offer: a dynamic lineup of speakers, a silent auction, marketing awards, and so much more. When you're ready to sign up, simply click "Register Now" in the Conference Dates section and get ready to celebrate. Registration is easy and you may select to complete your payment by using either credit card or check. But don't forget to make your hotel reservation – the link is on the KTC event page.
Think you can dazzle your tourism peers even more? Share your talent in the TIAK Marketing Awards! Join TIAK in highlighting your skills in conjunction with the Kansas Tourism Conference. Entries must be submitted by August 4th and each submission may only be entered once. One winner from each overall budget category will be presented at the Awards Banquet. For submission requirements and registration, please visit the Marketing Awards page.
We look forward to celebrating travel and tourism at the 2023 Kansas Tourism Conference! Register today.