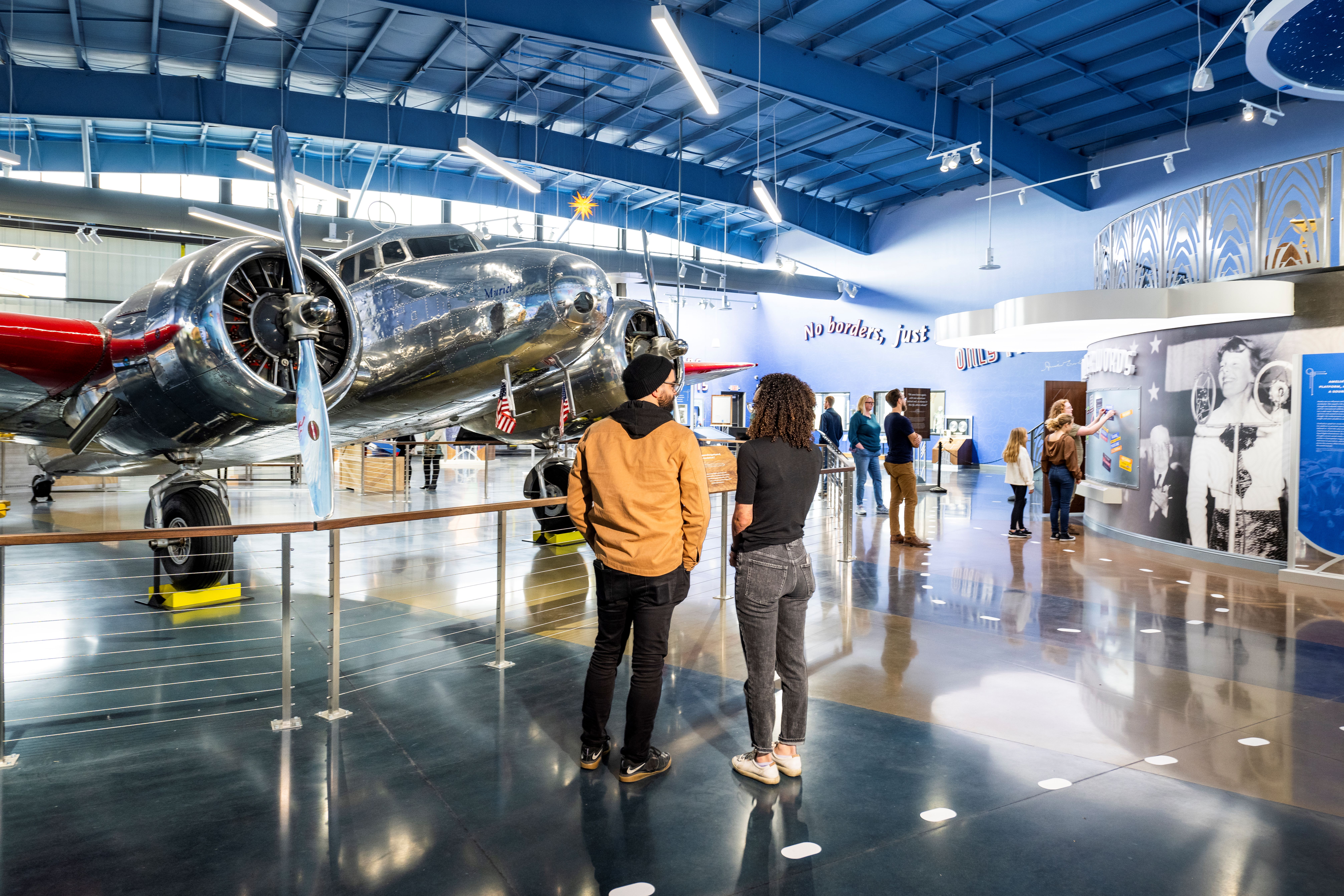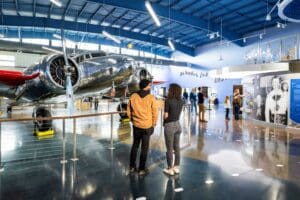 We are pleased to introduce one of the newest members to TIAK, the Amelia Earhart Hangar Museum in Atchison, Kansas!
The Amelia Earhart Hangar Museum honors Earhart's enduring aviation legacy to defy the odds and pursue her dreams of flight and inspire future generations to imagine their own possibilities. The Museum's centerpiece is Muriel — the world's last remaining Lockheed Electra 10-E aircraft — identical to the plane Amelia piloted on her fateful round-the-world flight. Muriel is surrounded by a state-of-the-art series of 14 STEM and historic storytelling exhibits to take visitors through Earhart's extraordinary life.
The museum is a unique hybrid of both history and STEM science. There are 14 interactive exhibits located in the gallery that highlight curriculum standards in both Kansas and Missouri Elementary and Middle Schools. While the museum is specifically marketed to schools, it will have broad appeal to local, out of state, and international visitors as well.
The Atchison Amelia Earhart Foundation, is the governing board and they understand the importance of being engaged in what is going on in the tourism industry and how public policy may affect how the museum operates as an organization. As a private museum, it is necessary to build camaraderie and business connections with fellow organizations, and to stay in the know with current and future public policy.
One of the short-term goals, as this is the inaugural year, is to build an awareness within the travel and tourism community of the Amelia Earhart Hangar Museum and its mission. In the future, the museum hopes to become a fully active partner in TIAK to promote its mission and goals.
To learn more about this new and exciting attraction in the Northeast region of Kansas, click here.