TIAK BOARD SPOTLIGHT
Our June board member spotlight features a Hays superstar! Read more below and be sure to say hello at a future TIAK event.
Check back monthly as we shine the spotlight on other members of the board throughout the year.
Janet Kuhn, Sales Manger – Hays Convention & Visitors Bureau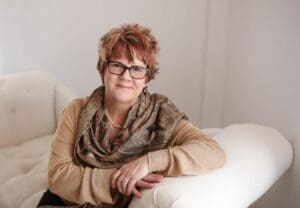 What do you love most about working in the tourism industry?
The thing I love most about working in the travel industry is the lifelong friendships I've gained over the years.
Tell us a little fun fact about yourself?
I cannot finish an entire bag of microwave popcorn by myself.
Best tip for a new member of TIAK?
Attend the Kansas Tourism Conference and get involved.
Favorite book, movie, music, food or vacation?
Tuesdays with Morrie, Dirty Dancing, fajitas, and traveling through Kansas with my children.
Anything else you'd like to share?
One of my favorite sights is seeing a John Deere combine harvesting wheat. I'm a dog lover. And, I'm very proud my hometown is Hays, Kansas!