Seminar - June Educational Seminar
Cost
Members
$25

Non-Members
$25
Date: Jun 10, 2021

Time: 11:30 AM - 2 PM

Location: Visit Salina Annex
Plan to join Glenna Phillips from Central Kansas Mental Health Center for a focus on mental health and how the body and mind process and manage stress vs. toxic stress. This educational seminar takes place at the Visit Salina Annex from 11:30 a.m. to 2:00 p.m. Grab and go boxed lunch will be available. The session will also be recorded and available for viewing following the event through the TIAK website. Click here for an event flyer.
AGENDA:
Mental Health and Managing Stress Educational Seminar
11:30am – 12:30pm  General Session to include Grab & Go Lunch (box lunch for registrants)
12:30pm – 12:45pm  Break
12:45pm – 2:00pm    Hands on for self-care
LOCATION:
Visit Salina Events Annex
120 W. Ash Street
Salina, KS 67401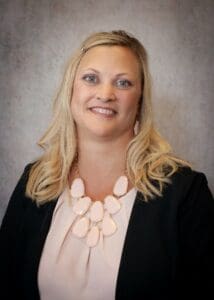 GLENNA PHILLIPS, LMSW
CCBHC PROJECT DIRECTOR
Glenna has over 24 years of experience in community mental health. Her current position on CKMHC's Leadership Team is Certified Community Behavioral Health Clinic (CCBHC) Project Director. This exciting position means that Glenna is in charge of a smooth transition for our patients and staff to our new CCBHC model of care. Some of Glenna's past projects include getting our Mental Health In Schools Initiative up and running, as well as getting mental health services integrated in corrections/parole and our local jail. Glenna is involved in many committees and boards, including Community Corrections. In her free time, Glenna enjoys spending time with her husband of 32 years and her daughter.